Our Mission:
Our Mission As a team of unified realtors and admin staff we are here to provide an exceptional customer experience, built on trust and professionalism, to our clients and be their trusted guide on their journey to home. Our commitment and relationship to our clients extends beyond the closing table. On that pivotal day in their home buying/selling process, our clients are welcomed into our Forever Friends Family. The Markowski Team is committed to making our clients real estate goals a reality and honored to earn their trust and business.

The Markowski Team is in the people business and our clients are our passion. We specialize in real estate in the greater Cincinnati area as well as Dayton! We treat our clients as friends and are here to listen to your wants and needs to help make your real estate journey enjoyable. We have the knowledge, dedication and cutting-edge technology to assist you with all your real estate needs. Whether you're a first-time home buyer or experienced buyer or seller, we look forward to earning your trust and your business.
When you choose The Markowski Team, you will receive the best customer experience possible as our team will be honest, competent, and dedicated to your specific real estate goals and desires. Come join The Markowski Team Forever Friends Family and let us be your guide on your journey to home.



Home Buying Process: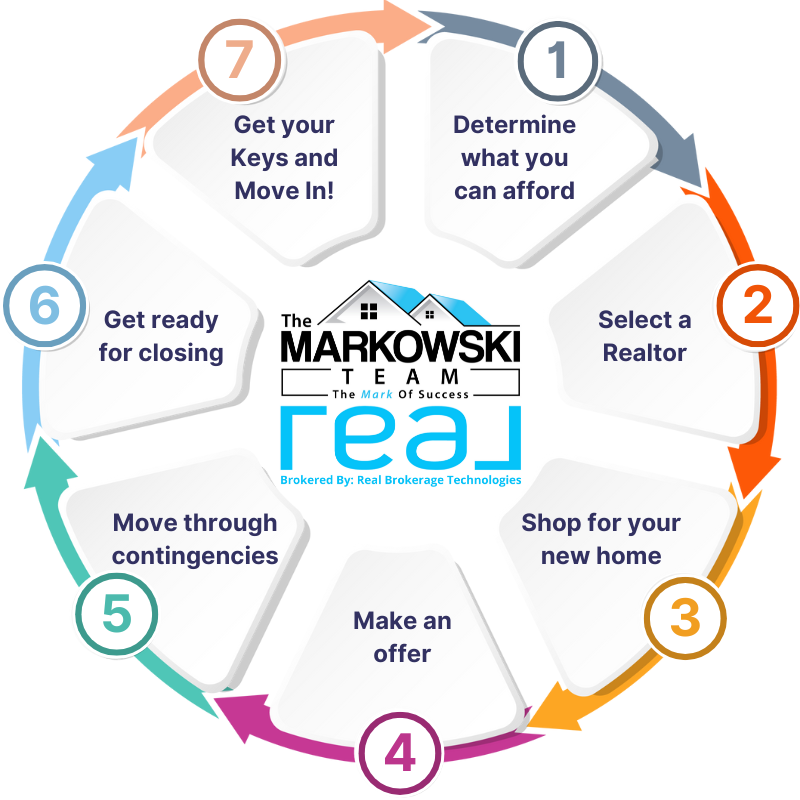 Financing Your Home: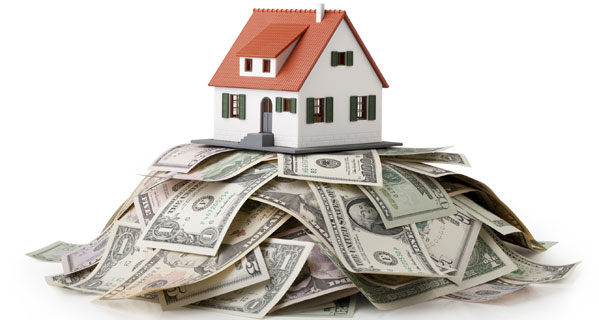 The pre-approval process is one of the most important steps to your home buying process. If you don't already have a lender, we work with some great loan officers that can reach out to you. They will let you know what you qualify for and help determine the best loan program for you.


Importance of your Pre-Approval
Establish - Your Price Range. We want to make sure what you qualify for is also within your comfortable monthly budget
Ensure - That the properties want to view qualify for the kind of loan you qualify for
Execute - An offer when you find the right house
Finding Your Home:
We have all the cutting edge technology to assist you with finding a home. We will make sure you have all these tools at your fingertips as well.
- MLS Client Portal
- Website Home Search
- Multiple Mobile Apps
*If you plan to attend an Open House, remember to take my business card. Agents will ask you to register while you are there.
Preparing for Your Home Purchase:
We are here to be your trusted guide on your real estate journey to home. We are a one stop resource providing you with the most up-to-date homes available and cutting-edge technology tools to utilize for your home search, along with recommendations for lenders who can help you with your home financing needs, and recommendations for home inspection company. Buying a home is a very big decision and we thank you in advance for allowing us to earn your trust and commitment to The Markowski Team.
We feel education is crucial and are here to help educate you about the entire home buying process. Here are a few out of pocket items to be aware of when making an offer on a home.

Earnest Money - It's the good faith gesture to the seller for them to take their home off the market while you move forward with the home purchase process. It gets collected with an accepted contracted and deposited into a non-interest-bearing trust account until closing. At closing it gets applied toward your purchase of the home. There are not any state-mandatory amount for earnest money; however, the customary amount of earnest money ranges from $500+.
Home Inspection - You are about to make one of the largest purchases of your lifetime so spending the time and money to get a home inspection is highly recommended. We have a list of home inspection companies we can provide to you that our previous clients have used in the past and been satisfied with their services. Home inspections typically range from $350+ depending on the kind of inspections you decide to get and the company you decide to use.
Appraisal - Depending on your lender requirements, you may have to pay for the appraisal up front. However, if you receive seller paid closing costs, it helps offset the amount you need to bring to the closing of your home. This amount can range from $400+.




Making the Offer - Contingencies:
This is when it starts to become a reality so let's talk about some of the contingencies to a contract that protect you as the buyer.
Home Inspection
- The licensed home inspector that you hire is there to fully inspect the home and generate a report of all the findings. The home inspection contingency protects you as the buyer and allows you the opportunity to request the seller address safety hazards or material defects that may have been discovered during the inspection process. If an agreement to these requests are not met then you are not obligated to purchase the home.
Appraisal
- The house needs to appraise for at least the contract price. This is to ensure that not only is it a solid investment for you but also one for the lender since they are taking on the liability.
Financing Approval
- Your pre-approval is not a commitment to lend. You must go thru the entire final approval process to get the clear to close from the Underwriting department of your lending institution before closing on your home.
Home Owner's Association
- You will have a set amount of time to review the HOA documents to make certain there are not any restrictions that you just cannot live with. Should you find a scenario where that is the case, this is the contingency period when you can terminate the contract.
Sale Contingency
- Depending on if you already own a house, we may need to make the offer contingent on the successful closing of your current home.
Preparing for Closing:
While we work to get thru all the contingencies, here are some things to be preparing for closing:
- Do NOT spend money on credit cards
- Although you might be anxious to buy items for you new home, waiting is the best advice. If you need to make some purchases outside your daily living, contact your lender first
- Do NOT make cash deposits to your bank account
- This creates issues with the Underwriter and can delay your closing
- Moving Process
- Start thinking about who is helping you move, how are you moving, and set tentative dates
- Schedule Your Utilities
- You don't want to move in the dark. Make sure you transfer on time.
- Wire Transfer or Certified Check
- Depending on the amount you need for closing, you may need to wire the funds. Closing amounts over $10k require a wire transfer. A certified check to the title company is acceptable for amounts below $10k
- Drivers License
- The Closer must verify you are who you say you are. If you are married, your spouse must attend closing as well because Ohio is a dower right state.
Benefits of Working with Us:
Successful and Knowledgeable Team Dedicated to achieving your real estate goals

Affiliating with Realtors and a Broker that provides cutting-edge technology to provide most up-to-date and available listings

Full-Time Realtors that are available to meet around your busy schedule

Helps Hundreds of Families each year and projected to continue to grow
Amy Markowski, Lead Realtor
Amy@TheMarkowski.com - (513) 805-8406
Marketing + Client Care Coordinator: Admin@TheMarkowskiTeam.com
Transaction Coordinator: TC@TheMarkowskiTeam.com
Director of Operations : DOO@TheMarkowskiTeam.com